Global Co-operation House ,
65-69 Pound Lane, Willesden Green,
London
NW10 2HH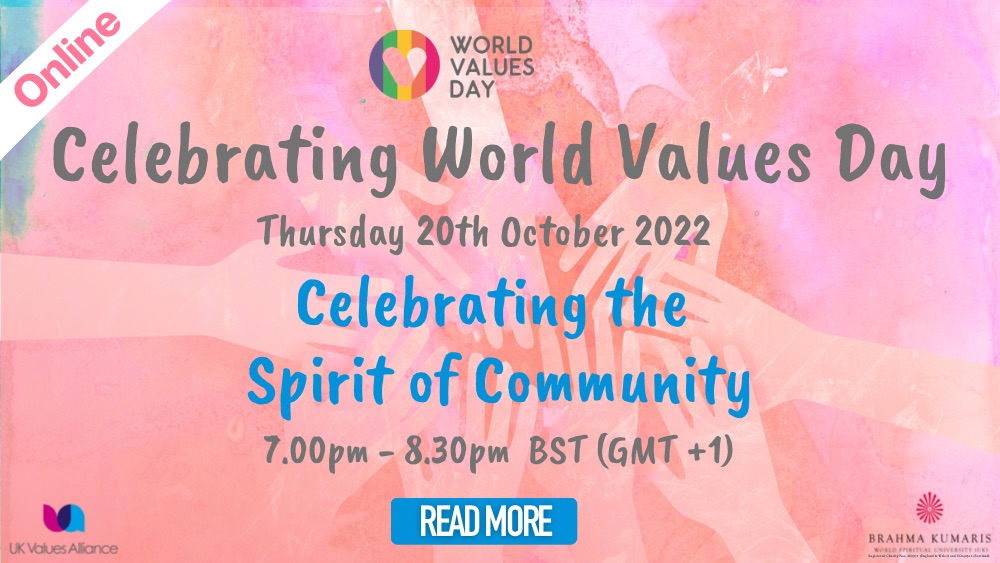 The world is a web of inter-locking, interactive communities of interest through which we fulfil our physical, mental, emotional and spiritual needs and connect with others in ways that give greater meaning and purpose to our life.
This evening we will celebrate the essence of three very different but exciting communities where people feel valued and respected and able to make a contribution to making the world a better place.
The UK Values Alliance and Brahma Kumaris (UK) are delighted to invite you to join two special online events exploring and celebrating this year's theme of COMMUNITY – the theory and practice of how to create powerful, positive communities in which people feel valued, accepted and heard in a world that often rides rough-shod over our humanity.
Contributors: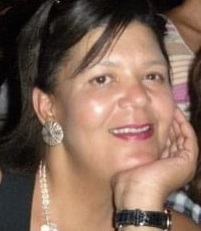 Zina Manda
is the compassionate co-founder and owner of an award-winning community café situated in a medical centre in an area of London challenged by poverty and isolation. The Lounge Café is mainly staffed by volunteers in need of work experience and provides high quality, freshly cooked meals at affordable prices. It also runs a pay-forward scheme to feed customers who have no money; offers classes on how to eat well and cook on a budget and supports asylum seekers and others in a variety of ways.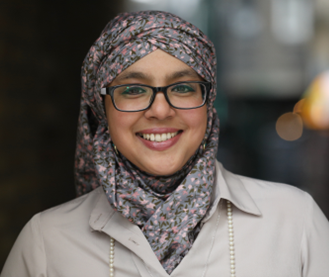 Onjali Q. Raúf is a dynamic, multi award-winning children's author and women's and refugee human rights activist. She is the founder and CEO of Making Herstory which works to end the abuse, enslavement and trafficking of women and girls in the UK, and O's Refugee Aid Team which mobilises aid convoys and funds to help frontline refugee response teams across northern France and beyond. She is the author of six books, including the Sunday Times bestseller The Boy at the Back of the Class. In 2019 she was listed as one of BBC's 100 most influential women from around the world. This year she was awarded an MBE for her services to women's rights and children's literature.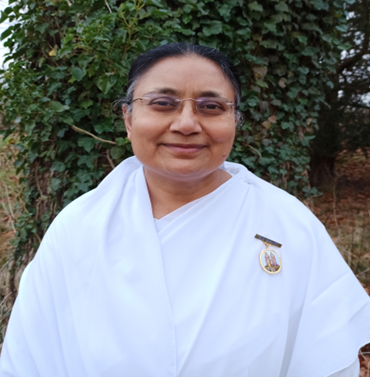 Daxa Shah is the inspiring co-ordinator of 'Inner Space Wembley' – a community centre that supports individuals, local communities and businesses to cope with the stresses of life today through a variety of free self development courses, talks and raja yoga meditation. In 2014, she was recognised by the Mayor of Brent as a 'Community Champion' for her service to Wembley's ethnically diverse population. She works tirelessly with the local authority as a Multi-Faith representative.
If you'd like to ask questions to the panelists at the end of the conversation join Zoom:
Meeting ID: 894 9921 0270
Passcode: 683145
Date(s)
There are currently no planned dates.