Global Co-operation House ,
65-69 Pound Lane, Willesden Green,
London
NW10 2HH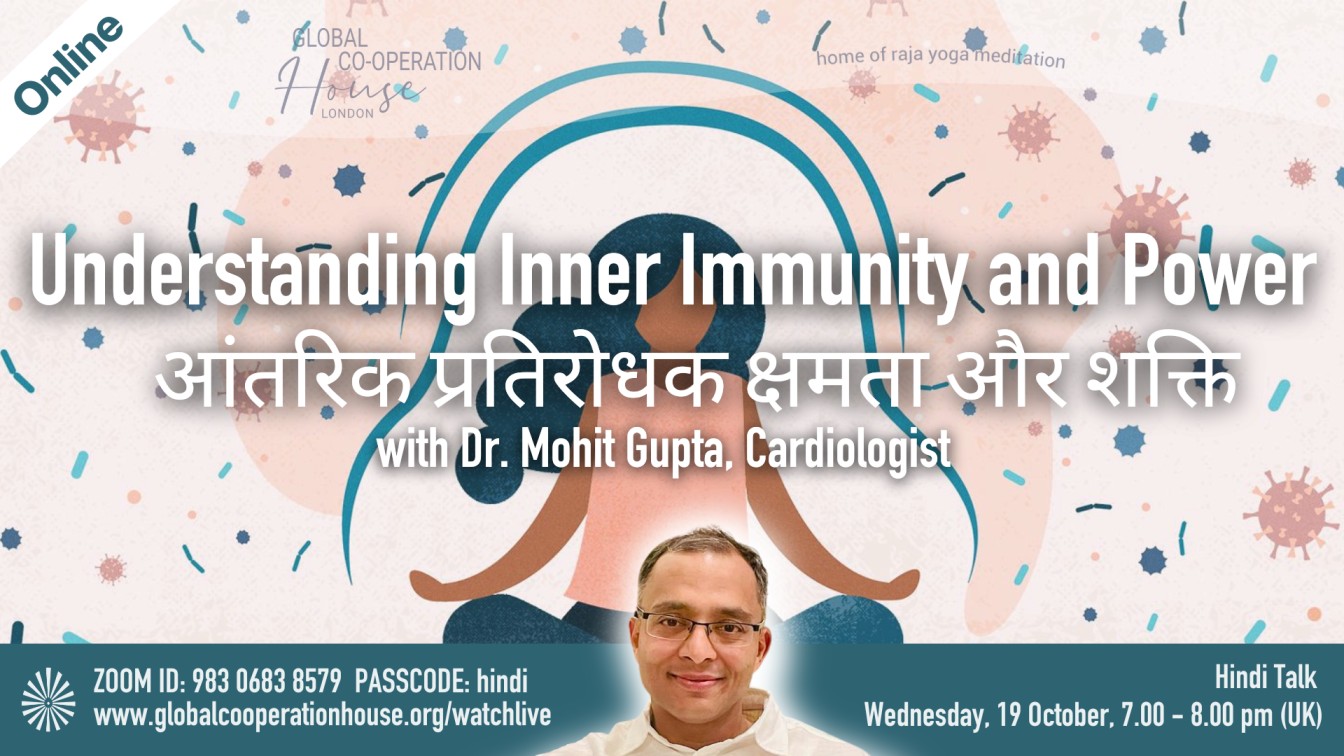 The immune system is the basic defence system of the body that protects us from harmful pathogens and diseases, so too the soul has inner immunity and power that can protect us from Dis-Eases. While the body develops such physical diseases as asthma, diabetes, allergies, arthritis and heart disease, so too the soul i.e. the self, develops the equivalent Dis-eases within our consciousness. This evening Dr. Mohit Gupta explains how to diagnose and heal the Dis–Ease and how we can protect our soul and body from Dis-Ease.
Speaker : Dr. Mohit Gupta, Cardiologist
Dr Mohit Gupta currently works as Professor of cardiology in Delhi's G.B. Pant Hospital. He is also the Cardiologist in Parliament Health Annexe.
Dr Gupta has been associated with Brahma Kumaris world spiritual university from his childhood and practices Raja Yoga Meditation daily. He has a distinct achievement of receiving more than 18 gold medals and 5 silver medals in his medical career, as well as being nominated as fellow of American College of Cardiology, European society of cardiology and Cardiological Society of India and Fellow of Royal College of Physicians, Edinburgh. He has received numerous Awards for his excellent work.
Date(s)
There are currently no planned dates.